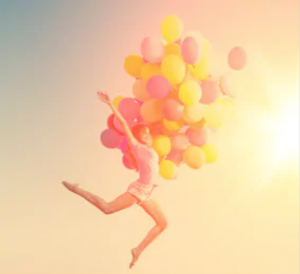 Waiting to explant is an emotional rollercoaster.
Doubts, fears, and anxiety creep in constantly.
If you've already explanted you're probably wondering, "
am I healing right? Is this normal? When should I start detoxing?
"
Dr
Amelia
and I have heard it all.
That's why we are putting our heads (and hearts) together to bring you the BII BRIDGE.
Who better to help lead the way on the journey back to WHOLE BODY HEALTH than two Breast Implant Illness Warriors with a passion for helping women rejuvenate!
What is the B.I.I. BRIDGE?
Bridging the gap between Breast Implant Illness and whole body health
🤷🏻‍♀️
BRIDGE? What's that?
'Bridge' is an acronym that stands for:
E*motional Support (and Exercise!)
BUT you can bet we will be splashing in a dash of self-love, EFT & visualization, the lymphatic system (one of the most overlooked and important systems), hormones, nutrition, essential oils – and more!
This is NOT a program that solely focuses on the physical body, supplements, and detox.
BII BRIDGE is a mind & body focused program for any woman wanting to look and feel better, both before and after her explant.
We believe that the physical body has a harder time healing with a toxic mind, and a toxic mind won't heal the body nearly as fast as it's capable.
The Mind-Body Connection must be strong for whole-body health, any form of healing to take place, and in order to live a blissed-out life.
BII BRIDGE is broken up into two phases:
The Pre-Op Phase (Fighter Phase)

The Post-Op Phase (Warrior Phase)
🥊

In the Fighter Phase (Pre-Op) we will be helping you:
strengthen your immune system

get your nutrition on point

work through any emotions, fears, and triggers

prepare your home and get things in order for your big day
… so that you walk into surgery as healthy, strong, confident, and prepared as humanly possible!
⚔️

In the Warrior Phase (Post-Op) we will be helping you:
heal ~ mind and body immediately following your surgery

build your gut back up (especially after antibiotics)

remove toxins safely and effectively, aka detox

eat for optimal health and healing

ease back into exercising, moving your body, and lifting weights

adjust to your new body & boobies

work through any emotions, concerns, or doubts that pop up
… so that you get back to being you again, showing up fully for those you love, and embrace your new body (and boobies)!
🌙
 There will be weekly affirmations, visualization exercises, meditations, and EFT (tapping) sessions included in BOTH Phases!
With all the advice out there in the land of Facebook Groups, no "one" person or  one "Group" is addressing all of this

in the right order, that's easy for you to apply and implement safely.
There are so many suggestions being thrown out there daily, like…
–

do this…
no, this way is better.
– take this… no, that one is horrible. Here's what I take.
– try this brand… that brand sucks. Here, try this one.
– look into Medical Medium… no, Robert Morse, Gerson Therapy, Andy Cutler.

😫

Who is the best!?
It's information overload, downright confusing, and dangerous.
That's why we're stepping in 👠👠
Every BODY is different and requires different dosages, time frames to start and end, attention… not to mention if you're on medication or have a medical condition, you have got to be careful.
When you go through this program, before we even begin, we are going to be asking you:
What symptoms are you currently dealing with?

Do you have the MTHFR gene mutation?

What have you been diagnosed with after you got breast implants?

Were your implants ruptured when you explanted?

What other supplements and prescriptions are you taking?

Are you, or do you plan to get pregnant in the next 12 weeks?

How's your diet? Do you have any allergies or sensitivities?

Are you currently exercise?

Do you have any physical limitations/injuries?
These 10 things play a MAJOR role in your healing and detox journey. And no two women are alike.
Dr. Amelia

will specifically be focusing on

your gut health, immune system, nutrition, supplements, and detox.
Christina

 will specifically be addressing

body-image, self-love, stress, and emotions.
✔️
Both Phases are 12 weeks long and are laid out strategically to help you calmly walk into surgery and confidently walk out of surgery.
here's to health and happiness,
Christina and Dr. Amelia