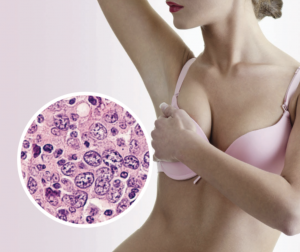 I recently asked 3,000 women what their most pressing questions are regarding :
Breast Implant Illness
breast implants
the explanting procedure
BIA-ALCL
healing – mind & body
detoxing
Pre-Op Prep – mindset, body and your home
Post-Op Care – mindset & body
… and more!
So what I did was compile almost my entire website into this one article!
Everything you need to know before & after you explant
:
1. One doctor I saw said he did not believe in adverse reactions to the implants. He says all of my symptoms could be from my hysterectomy. I don't have leaking implants. Is it still possible to have reactions? 
ANSWER: Your implants do NOT have to be leaking or ruptured for you to experience BII. I had my breast implants for 12 years, 7 of those years I was not myself. And you know what? My breast implants were not leaking at all. Click here for the facts and truth.
:
2. Detoxing recommendations that worked for you! So much out there, not sure what to trust.
ANSWER: Detoxing post explant is a hot top! As with any surgeon, doctor, personal trainer, business coach, etc. everyone has their own opinion, formula, and protocol as to what (they think) works best. What I believe, is that any detox protocol that you chose to follow absolutely needs to be prescribed to you only after looking at YOUR labs, YOUR bloodwork, YOUR hormones, etc. There is no one-size-fits-all. With all that being said, though, I do believe in specific over the counter supplements that have been shown to scientifically help with cleansing and detoxing the body. Click here to see my personal favorite supplements and herbs.
:
3. Why do women get more /severe problems usually 4 months post-op? What triggers this, and if you aren't doing an actual detox, what makes your body detox naturally to increase these symptoms? What would you recommend for an easy detox?
ANSWER: This is a great question, and one I don't think anyone can truly pinpoint to one thing or give a definitive answer as to why this seems to happen at four months out. Being as though every "body" is different, it could literally be dozens of reasons. What I think, just from knowing so much about the body's systems and functions, I'd say it has to do with a large number of toxins that are weakening the immune system wanting to come out quicker than the body can handle, now that the body is healthier and stronger. I mean, who really knows, though. I myself had a flare-up at four months post-op, so I know what you're saying.
As far as " recommendations for an easy detox", I don't think there is such a thing. Detoxing on the cellular level, when you're pushing heavy metals out of your brain and neurotoxins out of your tissue, is not a walk in the part, and by no means "easy". It should be taken very seriously, slowly and with great attention to you and your body. Dr Amelia and I are working on a detox program right now that will help women both pre and post-explant – be on the lookout for it soon!
:
4. What can I do to help my lymphatic system pre-explant that doesn't cost an arm and a leg?
ANSWER: The lymphatic system is one of the most overlooked systems and one of the most important ones, especially for optimal health. Three easy things you can do to help your lymphatic fluid moving are dry brushing, hydrotherapy and rebounding. Lymphatic drainage (massage) has also been shown to be tremendously beneficial post-explant. Just be sure to find a therapist that is an expert in the technique.
:
5. My spouse loves me, but can come off as being unsupportive about this whole thing. Any pieces of advice on how to address this and help him understand me better?
ANSWER: This is a toughy. Especially if your man is a boob-man and likes your implants. I have a strong opinion about this issue – click here for my honest advice. You've got this!
:
6. How to talk to a friend who has symptoms but doesn't believe in BII?
ANSWER: This can be a tough one and a place where you want to tread lightly and with care. Hounding her, scaring her, getting angry with her will not work – trust me. Here is the best way to approach your bff
:
7. I know there's no test to identify whether or not you have BII or if it's your implants are for sure making you sick, but are there any tests you recommend I should look into to for my thyroid, hormones, heavy metals, and MTHFR Gene?
ANSWER: Breast Implant Illness, in my opinion, isn't that hard to diagnose – or at least it shouldn't be. "Do you have breast implants? Yes… then your body IS having an immune response and being exposed to heavy metals constantly, which is taxing your immune system." Anytime you put something foreign in the body, let aloe toxic too, your body WILL have an immediate response. Nobody is "immune" to this. Here's a list of the most popular tests to look into.
:
8. My explant date is approaching and I'm feeling very scattered and scared as to how to prepare things around my house and calm my nerves – help! 
ANSWER: I've got you covered! Go here to read about 8 ways to emotionally prepare for surgery. Go here to find out the 22 things you should do the week before you explant.
:
9. I have the textured implants that were recalled in July 2019 by the FDA. I'm scared about BIA-ALCL. What should I know about it?
ANSWER: First off, don't freak out. Probably easier said than done. The most common symptoms to look out for are fluid around the breast implant, swelling, itchiness of the breast, redness of the breast, and lesions that do not go away. Click here to see how BIA-ALCL is diagnosed and treated. At the bottom of the article I just linked you'll find a Downloadable Fact Sheet about BIA-ALCL. Again, breathe… you'll be just fine.
:
10. The proper way to test for BIA-ALCL when you explant and the price range? The proper way to be tested for BIA-ALCL, when you have a mass… Can the mass be located anywhere in the breast tissue? Why some surgeons are not following the guidelines to test properly for BIA-ALCL? 
ANSWER: The proper way to test would be to get an explant and get the surrounding fluid and tissue sent off to a lab to get screened for CD30 (the name of the test you'll request), a specific marker that indicates lymphoma. If you have a mass in your breast it can be biopsied and/or you can get an ultrasound to see the size and if there are any abnormalities. I've heard the cost of the pathology test can be as little as $300, and upwards to $3,000. Insurance "should" cover symptomatic patients. If you're not symptomatic it might be a little bit harder to push your surgeon into testing you.
The way I see things is you're the patient, it's your money, and your body – you should demand the test. If you have a stubborn surgeon who refuses to test you, say "if I was your daughter requesting this test, for peace of mind, would you still be denying me just because my symptoms are what you consider mild?" You will throw him/her off guard and if he/she has a heart and conscious I would hope they'd approve your request.
Check out www.biaalcl.com for more information
There's a Facebook Group to get support and solution specifically regarding everything related to BIA-ALCL. It's called, ALCL In Women With Breast Implants BIA-ALCL
:
11. I recently saw a surgeon who recommended that I drain my saline implants first before removing the shell. Is this safe?
ANSWER: NO! Plain and simple. Draining your "safe saline" first, before removing the shell and capsule is very risky. The reason is that should your saline implants be harboring mold, bacteria or fungus (which does happen), you do not want any of those particles getting into your bloodstream. Why take that risk? You want to make sure that the surgeon you chose will do your explant en bloc and with a Total Capsulectomy. Typically surgeons who are not skilled with doing a safe and proper explant (meaning en bloc with a TC) will tell you "there's no need to do your explant en bloc… it's too evasive and too traumatic on the body." This is not true. Learn about the importance of explanting en bloc here and what the explant surgery procedure should look like.
:
12. What do I need to ask my suregon at my explant consultation? I'm sure there are some things I'm not even thinking about that are super important.
ANSWER: When it comes to your consultation you want to make sure your surgeon has the right credentials, is a Board Certified Plastic Surgeon, will confidently do your explant en bloc with a Total Capsulectomy, does pathology (should you need it), is going to be available post-explant should something happen … and SO much more. Get the FULL LIST of 40+ questions you'll want to ask here.
:
13. I'm worried about the recovery pain and when I can start doing things like exercising, laying in the sun, taking a bath, and driving. Also like when I can shower, drive, and get my drains out. Do you have any idea about these things?
ANSWER: YAS! Long answer short, you should run these questions by your surgeon first. No matter what anyone says, including myself, you should always do what your surgeon recommends. Here is a general list of when you can start doing things and the time frame regarding Post-Op Care. As far as exercising, you'll always want to take it slow at first, even if you do get the clear from your surgeon. If you lift weights, always start light. I'm talking 5lb dumbbells for upper body for the first 2-3 weeks after you get cleared. Here's what I did post-explant, regarding exercise!
:
14. Was anyone super emotional the week prior to explant? I am four days out and I feel like a crazy woman! I cry unexpectedly, I'm super anxious and riding the emotional roller coaster. Hoping this is all normal?!
ANSWER: Yes, I have experienced this and it is normal. Your body is not only physically cleansing, it's doing an emotional cleansing as well. All of all those low vibe emotions that got stuck in your body over the years are moving through. Don't question it or judge it. Allow them to flow through you. On these days practice extra self-care and get more rest. Some common e-motions that get released post-explant are shame, fear, and grief. Click here to discover the three phases we all go through, and my top 5 things to do when these emotions pop up.
:
15. Self-love help to accept our new selves, when struggling with how we look post explant.
ANSWER: this can be tough, I know. For some of us, we got our breast implants because we were trying to fill a void from deep within, boost our confidence, and thought they'd fix everything. The best pieces of advice I have for you are in this article.
:
16. Can you include recommended scar treatment?
ANSWER: Yes! After I started using these three things, my scars diminished quickly. Click here to see what thousands of women, including myself, are using to help heal and fade our incisions.
:
17. Is there a type of soap that you would recommend using after explant? Clean safe shampoo and conditioner?
ANSWER: I have two answers to this. 1. Download the app "Think Dirty" on your phone. How this app works is you scan the barcode of any shampoo, conditioner, body wash, face wash, and body lotion and it tells you on a Scale from o-10 (0 being non-toxic, 10 being 'get that shit away from me') how clean or how toxic a product is. Not only this, if this product has 50 ingredients in it, it will literally tell you what every ingredient is, what it's commonly used for and how toxic each individual ingredient is. 2. I've been using a Shampoo called iRestore since I was 4 weeks post-explant. This Shampoo helps with reducing hair loss and thinning hair. I swear by it! The link above is my Amazon Affiliate Link. If you do order your Shampoo through this link I will receive a very small commission.
:
18. Clean products you use in your home recommendations – want to change to healthier options!
ANSWER: I love that you're asking this! Oftentimes people overlook how toxic their household cleaning products are. For me, the only thing I really use in my home (on my counters and floor) is something called, Thieves household cleaning by Young Living. Now when it comes to laundry, window cleaning, etc. some great brands that I trust, that you can get off of Amazon, are ECOS, Meyers, and Seventh Generation.
:
I hope this truly helped you find solutions, feel better. 💗
:
I created a guide, Discovering breast Implant Illness – What Now? that covers all of this, plus more!  Click here to download it. Be sure to print it out and keep it in a notebook of its own along with your pre-op and post-op paperwork.
This is a Pick Your Price guide. You choose the amount you'd like to donate for it. Anything is greatly appreciated, as I put in well over 20 hours each week towards helping women inside my Facebook, on Social Media, and through email completely free of charge. XO
If you're on Facebook and need support, solutions, and sisterhood + help with detoxing the body, self-love and healing, Join my Facebook Group.
Not on Facebook? Find me on Instagram! SizeHappy_WithChristina
Want to be in the know when new services/programs launch, local meetups happen, I go Live on social media, etc.? Join the Size: Happy VIP Email List here
here's to self-love, health and high vibes,
Christina Roulund-Dennis
Admin of Breast Implant Illness Rejuvenation and Education with Christina Facebook Group
DISCLAIMER: These statements have not been approved by the FDA. The information provided on or through this website is for informational purposes only and does not constitute medical, legal or other professional advice. Always work with your health care professional and surgeon when discussing treatments and supplements. This information is not intended to replace the advice or attention of a physician or other qualified healthcare professional. You should never go against what your doctor or surgeon recommends and always follow their advice first. Christina Roulund is not a doctor or healthcare professional, so none of this should be taken as medical advice.